27.07.2023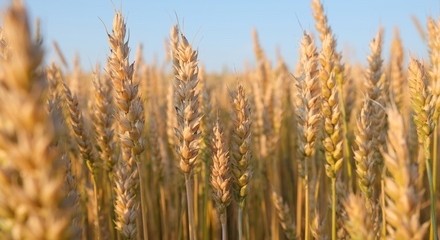 Meanwhile the economic war
Ending the Black Sea grain corridor has put Erdoğan's government under intense diplomatic pressure, writes Esen Uslu
Ukraine's much-hyped spring offensive seems to have stalled. On the other side, Russian forces, unable to launch a new offensive, have opted to stand their ground in territories occupied during the last year. Unless something unexpected happens, the forces of both sides will remain bogged down, and a long war of attrition is on the horizon.
Apart from long-range artillery, drone and missile attacks, the war is more vigorously pursued in the economic sphere. Grain exports, one of the main earners for Ukraine, is once more blockaded. The Russians declined to extend the so-called Black Sea grain corridor agreement beyond July 17, when the last ship loaded with Ukrainian grain passed through the Bosporus. Afterwards Russian staff assigned to the joint control centre in Istanbul were withdrawn.
Russia declared that any ship docking in a Ukrainian port would be considered an enemy craft. Just to add strength to the words, a few sea-mines 'accidentally floated' towards the entrance of the Bosporus, but were intercepted in time and safely detonated.
As the grain shipments stopped, the accusations and charm offensives began in the international arena. Russia is about to hold the second Russia-Africa Economic and Humanitarian Forum, July 27-28, and Putin issued a statement, which claimed:
In almost a year, a total of 32.8 million tonnes of supplies were exported from Ukraine under the 'deal', with over 70% of the exports ending up in high- and upper-middle-income countries, including in the European Union, whereas such countries as Ethiopia, Sudan and Somalia, as well as Yemen and Afghanistan, received less than three percent of the supplies parties once more.1
The 'international opposition' rebutted this claim. The UK says that about 61% has gone to low- and middle-income countries - and 65% of wheat alone. The World Food Programme resulted in 750,000 tonnes of Ukrainian grain that was shipped immediately to places such as Afghanistan, Ethiopia, Somalia and Sudan, was the counter-claim.
However, there is one part of the agreement that is not mentioned much. Russian grain and fertilisers are allowed to be shipped from Novorossiysk on the Black Sea, but, because of the economic sanctions imposed on Russia, shipping companies are unable to obtain insurance and therefore unable to pass through Turkish waters. Which means that, yes, Russia is exporting grains, but only on its own ships and at a much-reduced rate. Turkey has been a key importer of Russian grain - its ports on the southern shore of the Black Sea provide the main access points.
The war of words was soon followed by a new wave of aerial attacks on Ukraine's major port facilities, as well as grain storage facilities. Odessa and other ports in its vicinity, such as Chornomorsk and Yuzhny, were targeted and became unusable … and Ukraine was forced to look elsewhere. There are three ports on the border between Ukraine and Romania, and one of them, Reni, was targeted by Russia, which launched a drone attack, which happens to be just a few metres away from Nato member Romania, on the other side of the Danube.
While they are not deepwater ports, they are capable of handling 50% of Odessa's capacity. The route may provide an alternative, close-to-shore passage for the shipping off the Danube delta - as may be remembered, Snake Island was occupied by Russian forces and then after a fierce bombardment campaign abandoned last summer. So it seems Russia is determined to block Ukraine's grain export via Black Sea ports. Meanwhile, Poland and Hungary have also blocked further imports from their 'ally', Ukraine, because the price drop has been devastating for their own grain producers, while rail transport to Romanian ports is expensive and difficult due to the different track gauges. In other words, the export of grain has became very difficult. The plan to utilise northern European ports for this purpose seems impracticable, as the existing rail capacity is quite insufficient.
Which brings Turkey - an 'ally' of all sides - once more into the diplomatic fray. While president Recep Tayyip Erdoğan was on a begging tour to the Gulf, his foreign minister said, "We need to bring Russia back to the negotiating table" in order to achieve a positive outcome. This was not liked by many, but he later added that Turkey does not believe that a shipping route through Romanian and Bulgarian territorial waters is a viable option.
Turkey's position is more difficult than it might seem at first glance. This year is the centenary of the Lausanne Treaty, and one of the points of contention was how the Turkish straits were to be administered. An international commission headed by Britain was established and the Sèvres Treaty was signed between the last Ottoman government and its allies in 1920. With the Lausanne Treaty, the commission remained in control, but, following Sèvres, Turkey had a more prominent role.
The restrictions imposed over Turkish control of the straits were changed just before World War II via the Montreux Convention in 1936, which allowed Turkey some control, but restricted the passage of warships from Black Sea countries and the navies of all other nations.
Recent developments have put pressure on Turkey to alter its stance regarding the Montreux Convention - before the shooting war started between Ukraine and Russia, a Nato naval patrol used to show its flag in the Black Sea. However, as the Lausanne Treaty and Montreux Convention are accepted as the basic documents of Turkey's formation, Erdoğan is not willing to compromise. And Nato and the US have taken this into account by trying to build a land corridor from the Greek port of Alexandroupolis through Bulgaria and Rumania.
Now pressure is mounting on Turkey to allow new patrols, since Nato reconnaissance patrols are regularly challenged by Russian jets. At the same time, there are increasing incidents of Russian planes doing the same thing in Syrian airspace.
Turkey knew full well the price it would have to pay when it changed its stance on the issue of Nato expansion in Scandinavia, completing the encirclement of Russia in the Baltic Sea. However, the world is full of surprises. For example, the military machinery of Ukraine still depends on Russian oil. Last December Europe banned the import of sea-borne oil from Russia, but the oil coming via pipelines to landlocked countries were exempted. Oil continued to flow via the Druzhba pipeline through Ukraine to refineries in the Czech Republic, Slovakia - and, of course, Hungary, where another type of Erdoğan, Viktor Orbán, maintains a special relationship with Vladimir Putin.
Sanctions prevent these three countries from exporting the fuel they make from Russian crude oil to others - with one ironic exception: they can send it to Ukraine. So the proverb, 'Make hay while the sun shines', is still alive and well in eastern Europe!
---